Gopuff has 500+ facilities delivering to 1000+ cities. Plus, we're opening new facilities all the time, and are bringing our on-demand delivery service to an area near you soon.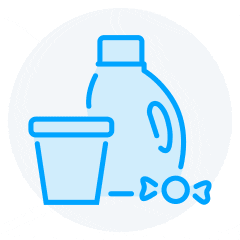 Thousands of Items
From cleaning supplies & over-the-counter medicine to food, drinks, electronics, baby essentials and more.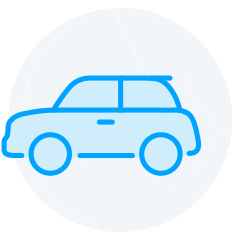 Delivered Fast
From our micro-fulfillment center to your door means that you get your order in just 30 minutes*. We're open late to bring you what you need.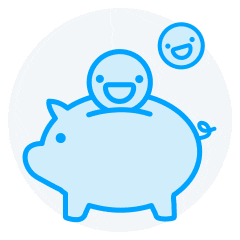 $2.95 Delivery Fee
Everything you need from weekday to weekend, delivered for a flat fee as low as $2.95. Or join the Fam to get unlimited free delivery on eligible orders.
*Not guaranteed; average delivery time.
Local Favorites in
Chicago

,

Illinois
Browse a Popular Chicago Category
Shop from these great brands in
Chicago

,

Illinois
Chicago neighborhoods Gopuff delivers to
Expand the list of neighborhoods
Chicago Delivery
As hard as the wind may blow, nothing will stop the best delivery in Chicago. GoPuff has arrived in Chi-town to provide the fastest and most convenient food delivery Chicago has ever seen. Whether you're topping up with your favorite snacks before the big game at Wrigley Field or serving brunch before visiting The Bean in Millennium Park, GoPuff will bring everything you need, including your local Chicago favorites. 
We've got all your local Windy City brands, from the big boys like KraftHeinz and Mondelez to local artisanal producers like Jenni's Splendid Ice Cream and Goose Island Brewery. 
And you're not limited to groceries. Our 12 local micro-fulfillment centers are stocked with whatever you need. Office supplies, toiletries, pet care items, or over-the-counter medicines can be at your door in minutes, whether at the top of the Sears Towers, in Forest Glen, or Hyde Park. Even wine delivery in Chicago is quick and easy.
Never again wonder "what food is near me," Chicago. GoPuff can deliver, no matter the craving.
GoPuff Chicago FAQs
Does GoPuff offer contactless delivery in Chicago?
GoPuff offers contactless delivery for anything that doesn't require ID verification. Simply tick the Non-Contact Delivery box and follow the instructions on the order form. 
For orders including alcohol and tobacco, we can verify your ID from a safe distance before dropping off your order, so you don't have to worry. Have your valid ID handy, and we'll take care of the rest.
Is alcohol delivery legal in Chicago?
How late does GoPuff deliver in Chicago?
Pulling an all-nighter? GoPuff Chicago operates 24/7 in most markets and late into the night in the rest. Type your address into our homepage to see how late we're open in your area.
Does GoPuff offer delivery options to student housing in Chicago?
Zip Codes in Chicago Gopuff delivers to
Expand the list of zip codes
60018
60131
60162
60176
60202
60302
60601
60603
60605
60606
60607
60608
60609
60610
60611
60612
60615
60618
60619
60621
60622
60623
60624
60625
60626
60629
60630
60631
60632
60636
60637
60638
60639
60640
60641
60642
60644
60645
60646
60647
60651
60653
60654
60657
60659
60660
60661
60666
60707
60804
What People Are Saying
@missratalie

long distance relationships are superior because when you're felling sick, your gf can surprise you with a gopuff order of doritos, non-dairy ice cream, and kombucha minutes before you fall asleep
@izzy_pilat

Yes, I am gonna order @gopuff in the middle of lecture. And no, you're not gonna judge me. I literally don't have to move!!
@jenni_burton

I accidentally discovered @gopuff at the beginning of the pandemic. I'm not saying it's a bad thing but 20 minute delivery of snacks is sometimes a little too tempting! Anyone else @gopuff ???
@karenbbooth

My daughter is isolating in her apartment an hour away with her roommates. I haven't seen her in a month. I just sent her the most ridiculous @gopuff order. Moms gotta mom, and nothing says mom love like a bunch of Oreos and the makings for PB&J.
@ty_anthonyy

@gopuff expanding the items they carry is really inspiring me to never need to leave the house again
@madison_thomas

I am obsessed with goPuff now. second order this week. oops
@tthatscool

sometimes you gotta send your friend a gopuff order as a self care move 😌
@bigdaddygreg17

My lil man wasn't feeling well all morning and @gopuff came in clutch and he is already feeling better. Yes im one of those extra parents that buy more than they actually need, oh well 😂
@mallenanthoyne

Also, wear a mask and have @gopuff deliver your booze #stayhome
@mattaeespinoza

My sister just showed me @gopuff and it's a game changer