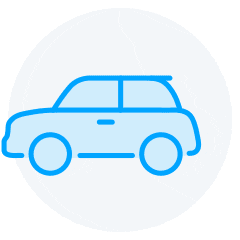 Delivered Fast
From our micro-fulfillment center to your door means that you get your order in just 30 minutes*. We're open late to bring you what you need.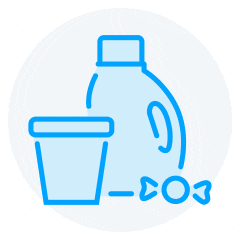 Thousands of Items
From cleaning supplies & over-the-counter medicine to food, drinks, electronics, baby essentials and more.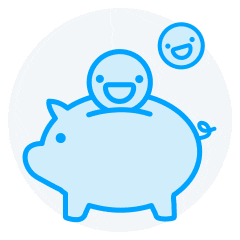 $1.95 Delivery Fee
Everything you need from weekday to weekend, delivered for only $1.95. Or join the Fam to get unlimited free delivery on eligible orders.
How Gopuff Saves the Day in Chicago
Chicago is an exciting city: Hot dogs are consumed without ketchup, improv comedians deliver fast-paced jokes and once a year the river turns green. It's also a cultural hub known for its world-class museums and impressive architecture. The base of the Tribune Tower, for instance, has stones from 120 iconic spots around the world—including the Great Pyramid of Giza, Taj Mahal and Notre Dame—embedded in its exterior walls. The Windy City has given us deep-dish pizza, Shonda Rhimes, the dishwasher and now goPuff.
goPuff Chicago is proud to deliver groceries, home essentials, alcohol and Chi-town's best local brands, from Dark Matter Coffee to Smoke Daddy BBQ. With hubs all over the city and suburbs, goPuff delivers whatever Chicagoans need, where they need it in just 30 minutes.
That means goPuff can deliver snacks and drinks right to Millennium Park to tourists snapping selfies at The Bean, or take care of pet food so young professionals can skip the store and head directly to the West Loop for dinner after work. goPuff can also deliver late-night diapers to parents in Elmhurst and OTC medicines to families in Naperville.
Zip Codes in Chicago Gopuff Delivers to
60610
60611
60613
60614
60618
60622
60642
60647
60654
60657
60076
60201
60202
60203
60208
60625
60626
60640
60645
60659
60660
60712
60601
60602
60603
60604
60605
60606
60607
60608
60612
60616
60661
60076
60203
60712
60458
60501
60513
60525
60526
60534
60558
60613
60640
60160
60165
60305
60068
60631
60714
60601
60602
60654
60660
60644
60804
60624
60304
Chicago Neighborhoods Gopuff Delivers to
Bellwood
Berkeley
Berwyn
Bridgeview
Broadview
Brookfield
Cicero
Des Plaines
Elmwood Park
Evanston
Franklin Park
Harwood Heights
Hickory Hills
Hillside
Hinsdale
Justice
La Grange
La Grange Park
Lincolnwood
Lyons
Maywood
Melrose Park
Morton
Grove Niles
Oak Brook
Oak Park
Park Ridge
River Forest
River Grove
Riverside
Skokie
Stone Park
Summit Argo
Western Springs
Willow Springs
Willowbrook
Wilmette
Countryside
Westchester
Forest Park