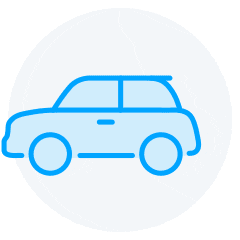 Delivered Fast
From our micro-fulfillment center to your door means that you get your order in just 30 minutes*. We're open late to bring you what you need.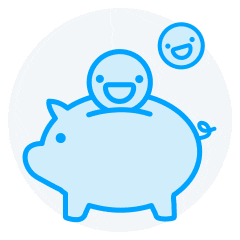 $1.95 Delivery Fee
Everything you need from weekday to weekend, delivered for only $1.95. Or join the Fam to get unlimited free delivery on eligible orders.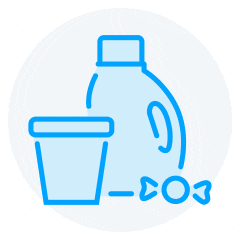 Thousands of Items
From cleaning supplies & over-the-counter medicine to food, drinks, electronics, baby essentials and more.
How Gopuff Saves the Day in Miami
Bienvenido a Miami, Florida's sultriest city. Miami has a very distinct vibe—the result of its tropical weather, glittering beaches, opulent art deco hotels, trendy nightclubs and unreal Cuban food. It also has something for everyone: Modern art lovers and celebrities flock to Art Basel every year, families explore Miami's nearly 150 parks and gardens and sunbathers go to Lummus Park Beach to see and be seen.
And in the background of it all is goPuff, which keeps the city going with groceries and home essentials delivered to Miamians' doorsteps in just 30 minutes. Whether you're a new parent in desperate need of diapers in Coconut Grove, a busy Downtown professional looking for a quick caffeine fix or a student at The U craving a late-night snack, goPuff has you covered. goPuff also delivers bath and beauty essentials to Miami hotels so tourists never have to worry about Tetris-ing the liquids in their quart-size carry-on bags.
And if you live or are staying in the Miami area, you can get popular local products delivered to you from goPuff partner brands, such as El Latino Foods and Panther Coffee. Basically, goPuff Miami delivers what you need, when you need it.
Zip Codes in Miami Gopuff Delivers to
33301
33304
33305
33306
33128
33131
33136
33169
33179
33138
33150
33020
33021
33169
33431
33432
33486
33487
33313
33317
Miami Neighborhoods Gopuff Delivers to
Hallandale
Hollywood
North Miami Beach
Miami Beach
Miami Gardens
Opa Locka
Dania