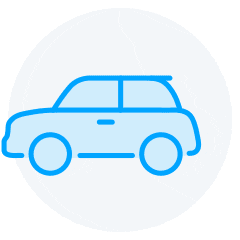 Delivered Fast
From our micro-fulfillment center to your door means that you get your order in just 30 minutes*. We're open late to bring you what you need.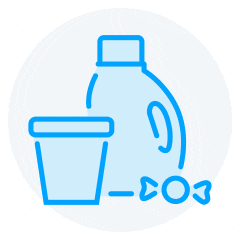 Thousands of Items
From cleaning supplies & over-the-counter medicine to food, drinks, electronics, baby essentials and more.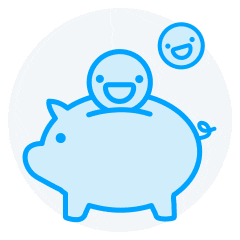 $1.95 Delivery Fee
Everything you need from weekday to weekend, delivered for only $1.95. Or join the Fam to get unlimited free delivery on eligible orders.
How Gopuff Saves the Day in Philadelphia
Philadelphia, the City of Brotherly Love, is a city of the nation's "firsts"—first hospital, first medical school, first engineering courses and even first general-purpose computer. Philly is also home to the Liberty Bell, Philly cheesesteaks and Philadelphia's Italian Market, one of the oldest open markets in the U.S. that stretches over approximately 10 city blocks of 9th Street in South Philadelphia.
On the days when it's not sunny in Philadelphia and you don't want to get out of your house, goPuff can deliver everything you need right to your doorstep (or wherever you are!). Whether you're a busy student at UPenn, Drexel or Temple looking for quick meals or school supplies, a tourist strolling the streets of Old City in need of a snack or charger or a couple in Fairmount that forgot to get wine for their anniversary, goPuff is there to save the day within 30 minutes.
If you need a special treat and want to support local businesses, goPuff can deliver local favorites from Philly partner brands. From West Philly to Chestnut Hill and from Center City to Fishtown and North Philly, goPuff Philly customers can enjoy Federal Donuts, Bassetts Ice Cream, Frutero, Side Project Jerky and more! Have soft pretzels from Federal Pretzels and cold brew from La Colombe delivered to your gathering at Spruce Street Harbor Park or to your family day out at Philadelphia Zoo. Consider ordering delivery for your friends or family, wherever they are in Philly!
Zip Codes in Philadelphia Gopuff Delivers to
19102
19103
19104
19106
19107
19122
19123
19130
19146
19147
19133
19148
19004
19127
19129
19345
19111
19114
19115
19135
19136
19149
19152
19319
19380
19383
19119
19138
19144
19104
19154
19124
19134
19137
19147
Philadelphia Neighborhoods Gopuff Delivers to
Bala Cynwyd
Bensalem
Cheltenham
Elkins Park
Gladwyne
Jenkintown
Malvern
Manayunk
Merion Station
Narberth
Newtown Square
Passyunk Square
Wyncote
Feasterville
Trevose