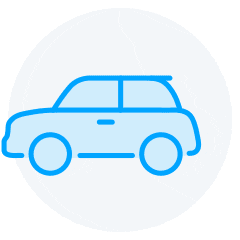 Delivered Fast
From our micro-fulfillment center to your door means that you get your order in just 30 minutes*. We're open late to bring you what you need.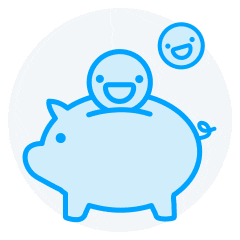 $1.95 Delivery Fee
Everything you need from weekday to weekend, delivered for only $1.95. Or join the Fam to get unlimited free delivery on eligible orders.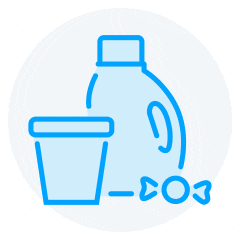 Thousands of Items
From cleaning supplies & over-the-counter medicine to food, drinks, electronics, baby essentials and more.
How Gopuff Saves the Day in Phoenix
Phoenix is known for its striking landscape, museums for all tastes, golf courses, Stevie Nicks, the Fiesta Bowl and chimichangas (though there's some debate about where they were invented). The Valley of the Sun, in fact, has so much sun that they don't bother with daylight saving. No wonder 19 million people visited Phoenix in 2019.
Before or after hiking in South Mountain Park (the largest city park in the U.S.!), you can goPuff water, snacks and sunscreen to your location. After showing your friends around the Heard Museum, Musical Instrument Museum or Phoenix Art Museum, take them home to unwind and goPuff will handle the cold beers while you wait for those chimichangas. After a day of family fun at the Phoenix Zoo or Arizona Science Center, you deserve some rest and goPuff will get all of your last-minute needs right to your doorstep.
From Downtown Phoenix to North Mountain Village to Scottsdale to Arcadia, goPuff Phoenix customers can enjoy local favorites like Arizona Spice Company, Squarz Bakery, Cartel Coffee Lab and True Nopal as well as everyday essentials from groceries and alcohol to OTC medicines whenever they need them.
Zip Codes in Phoenix Gopuff Delivers to
85021
85029
85051
85053
85224
85225
85033
85035
85037
85043
85205
85206
85213
85027
85303
85305
85345
85351
85363
85381
85019
85031
85301
85251
85257
85018
85201
85202
85210
85251
85257
85281
85282
85283
85287
85032
85006
85012
85013
85014
Phoenix Neighborhoods Gopuff Delivers to
Apache Junction
Avondale
Chandler
El Mirage
Gilbert
Glendale
Mesa
Paradise Valley
Peoria
Scottsdale
Sun City
Surprise
Tempe
Tolleson
Youngtown