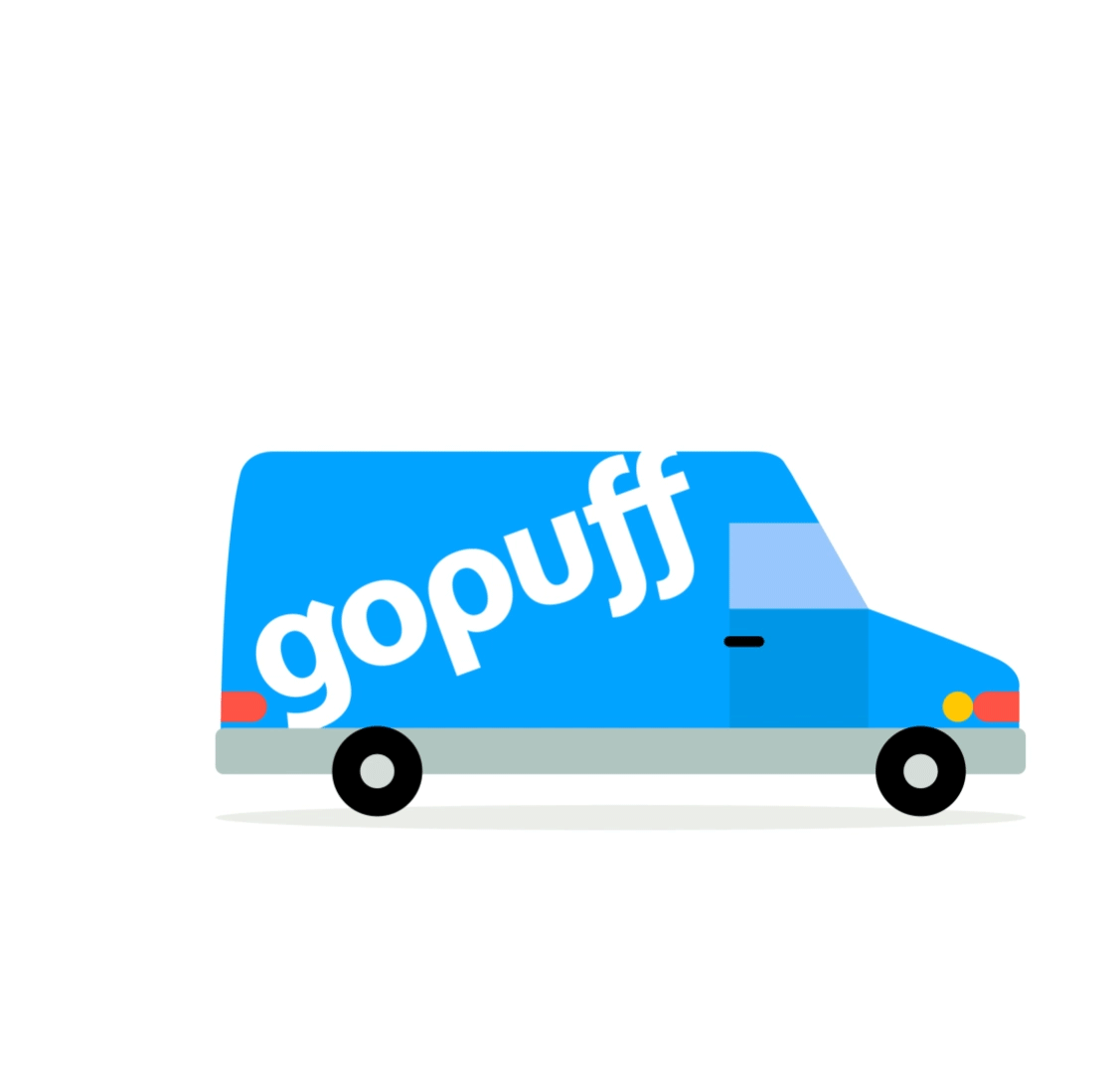 We Deliver ASAP
Straight from our local facility to your door. We eliminated the middleman to deliver life's essentials even faster.

Flat $1.95 Delivery Fee
Unlike other delivery services, we don't surge or hike our delivery fee. Join Fam for free delivery on all orders.

Thousands of Items
Out of paper towels? Need a snack now? Planning a get-together? Gopuff delivers everyday needs, every day.
How Gopuff Saves the Day in Portland, OR
What do quality coffee, craft beer, quaint neighborhoods and a flourishing food scene have in common? They're all part of what makes Portland, Oregon, one of the nation's most captivating cities. And here at goPuff, we love a city that stands out from the crowd.
It doesn't matter if you're studying for your finals at Portland State, blazing trails with the fam at Tryon Creek or supporting the Trail Blazers from the comfort of your living room—we're here to bring you what you need, when you need it. That means groceries, office supplies, baby essentials and lots more are all available for delivery directly to your door in minutes, from King to Multnomah and beyond.
Even if you're only in town for the weekend, goPuff Portland can get you the goods to ensure it's a stay you'll never forget. We've got coffee to wake you up bright and early, plus water to help keep you hydrated while you're strolling Alberta or clubbing on Mississippi Ave. Eager for an authentic taste of Stumptown? Try Ruby Jewel ice cream sandwiches—they're handmade in Portland from locally sourced ingredients. But don't be afraid to dig into the rest of our snacks, too. You'll find chips, candy, crackers and plenty more, making it simple to find treats that strike your fancy.
Zip Codes in Portland, OR Gopuff Delivers to
97233
97030
97206
97213
97214
97212
97202
97211
97209
97215
97217
97201
97230
97239
97080
97232
97203
97210
97220
97205
97236
97266
97060
97216
97227
97024
97216
97220
97229
97221
97204
97218
97231
Portland, OR Neighborhoods Gopuff Delivers to
Fairview
Gresham
Troutdale