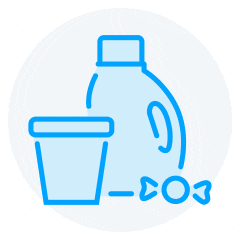 Thousands of Items
From cleaning supplies & over-the-counter medicine to food, drinks, electronics, baby essentials and more.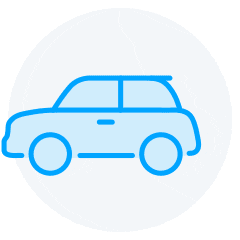 Delivered Fast
From our micro-fulfillment center to your door means that you get your order in just 30 minutes*. We're open late to bring you what you need.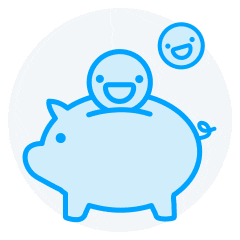 $1.95 Delivery Fee
Everything you need from weekday to weekend, delivered for only $1.95. Or join the Fam to get unlimited free delivery on eligible orders.
How Gopuff Saves the Day in San Francisco
From its breathtaking coastal backdrop to its reputation as a cutting-edge tech hub, San Francisco takes the phrase "something for everyone" to a new level. There's the iconic Golden Gate Bridge, picturesque views from Twin Peaks, America's oldest Chinatown, cable cars and tons more, and that's just scratching the surface of the tourist hotspots.
As for life as a San Franciscan? It's busy. You might spend your day innovating with your SoMa tech company or keeping an eye on the kids from the comfort of your Outer Sunset apartment's home office. Maybe a little of both. Either way, goPuff San Francisco delivers the products you need to make every moment that much smoother, from pet and baby supplies to pantry basics.
Once the work week has come to a close, San Fran's homebodies and party animals alike can goPuff all the ingredients necessary for a good time. Order easy meals and alcoholic beverages for a casual game night with your neighbors, or goPuff some candy to tide you over before scarfing down good eats at your go-to Divisadero Street restaurant. In a city like this, options abound.
Zip Codes in San Francisco Gopuff Delivers to
94103
94107
94110
94112
94124
94127
94134
94158
94127
94112
94103
94134
94107
94124
94110
94158
San Francisco Neighborhoods Gopuff Delivers to