Flat $1.95 Delivery Fee
Unlike other delivery services, we don't surge or hike our delivery fee. Join Fam for free delivery on all orders.

Thousands of Items
Out of paper towels? Need a snack now? Planning a get-together? Gopuff delivers everyday needs, every day.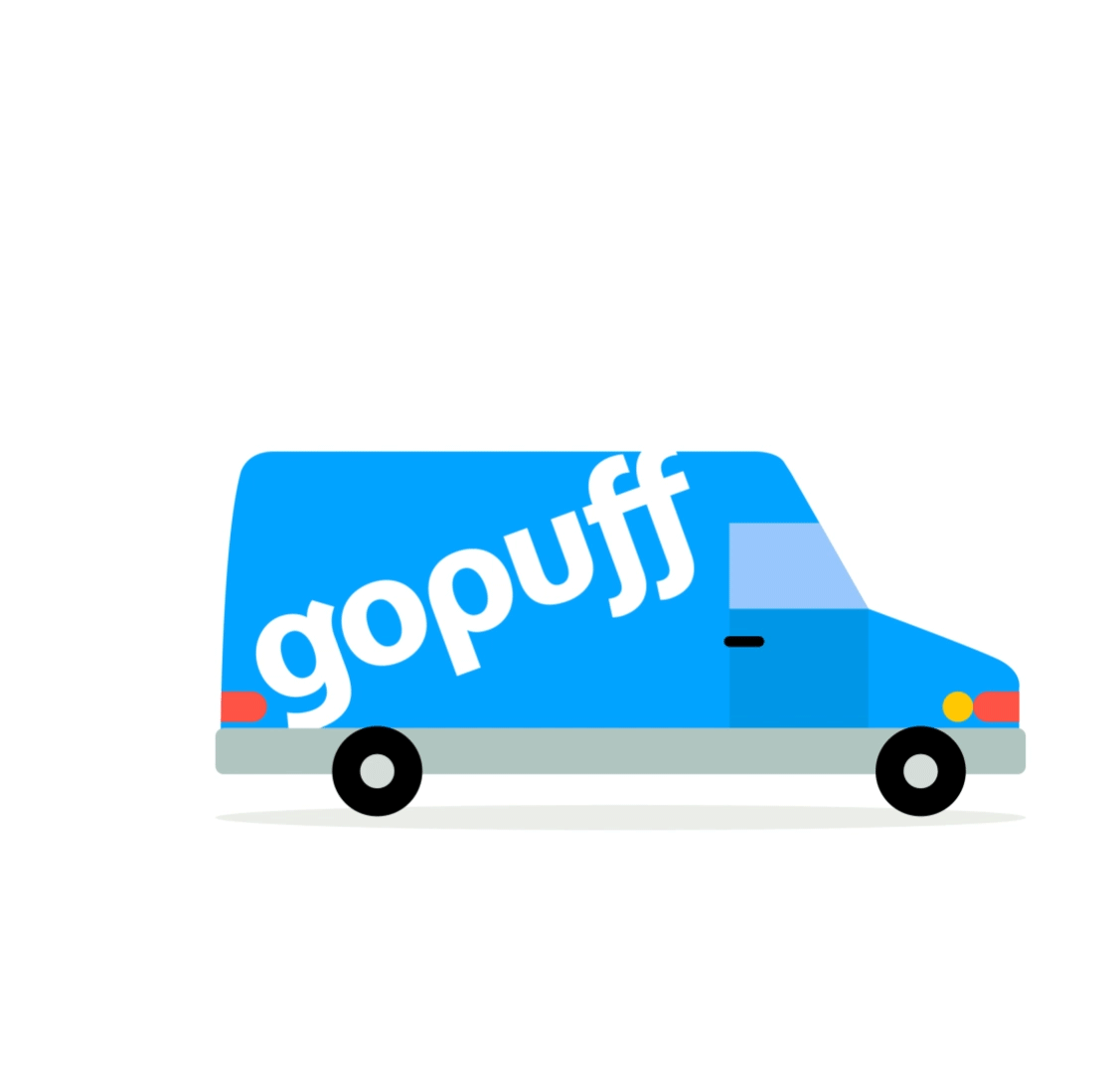 We Deliver ASAP
Straight from our local facility to your door. We eliminated the middleman to deliver life's essentials even faster.
How Gopuff Saves the Day in Washington, DC
"Washington, D.C." and "ordinary" are seldom used in the same sentence. After all, the nation's capital is packed with monuments, museums and other interesting attractions that draw millions of tourists a year. It's also home to hundreds of thousands of people spread throughout scores of neighborhoods, each as unique as the next. And that's why goPuff is so happy to be here.
Wondering how we can make D.C. days better? Say you're in a rush to get to work, and you step off the Metro at Capitol South only to remember you forgot to pack a lunch. Not good. Fortunately, goPuff is stocked with snacks, groceries and drinks, and we'll shuttle all your favorites to your building in a matter of minutes (we recommend the vegan, gluten-free and locally made Berg Bars for a quick treat). Or, maybe you're relaxing in your Mount Pleasant apartment and the baby starts crying, reminding you that you're down to a single diaper. Drop us a line, and we'll help you replenish your baby necessities (diapers, wipes and more) in a timely manner.
Just enjoying your downtime? goPuff Washington, D.C. can help you there, too. On days spent watching the Nationals dominate the diamond or cheering the Capitals toward the Stanley Cup, you can order your favorite alcoholic beverages on goPuff—we have craft beer, wine, liquor and more. Even if you're not a sports person, grab some drinks to sip before you hit U Street for a night of dancing, and top off your order with energy drinks to help you perk right back up when morning comes. Got an appetite, but still trying to loosen up? Add a pint of D.C.'s own Niko's Spiked Gelato to your order to sample the city's distinctive local flavor.
Zip Codes in Washington, DC Gopuff Delivers to
20009
20020
20003
20006
20032
20019
20002
20024
20748
20746
20743
20004
20319
20374
20001
20745
20373
20515
22201
20007
20016
22204
20008
20010
20740
20783
20017
20037
20018
22209
22207
20005
22202
20782
20742
22203
20011
20036
20737
20770
22211
20015
22206
20319
20712
20705
20059
20057
20052
20816
20781
20064
Washington, DC Neighborhoods Gopuff Delivers to
Beltsville
Bethesda
College Park
Greenbelt
Hyattsville
Riverdale
Bladensburg
Lanham
Mount Rainier
Washington Navy Yard
Capitol Hill
Capitol View
Temple Hills
Suitland
City: Capitol Heights
Mt Vernon Square
Oxon Hill
Naval Anacost Annex